About us
The story of ABL-Laatat begins in 1998. It was sparked from a zest and passion for Finnish architecture.
Work has always taken place in the homestead of ABL-Laatat – we have started our mornings across a shared table, toured Finland with tiles in the trunk of our cars, travelled in search of the best tiles in the world and persistently grown the business with the founders Tiina and Ralf Forsman along with their children – all in the midst of tiles. Now Henri, Maria and Erika are growing ABL-Laatat business together.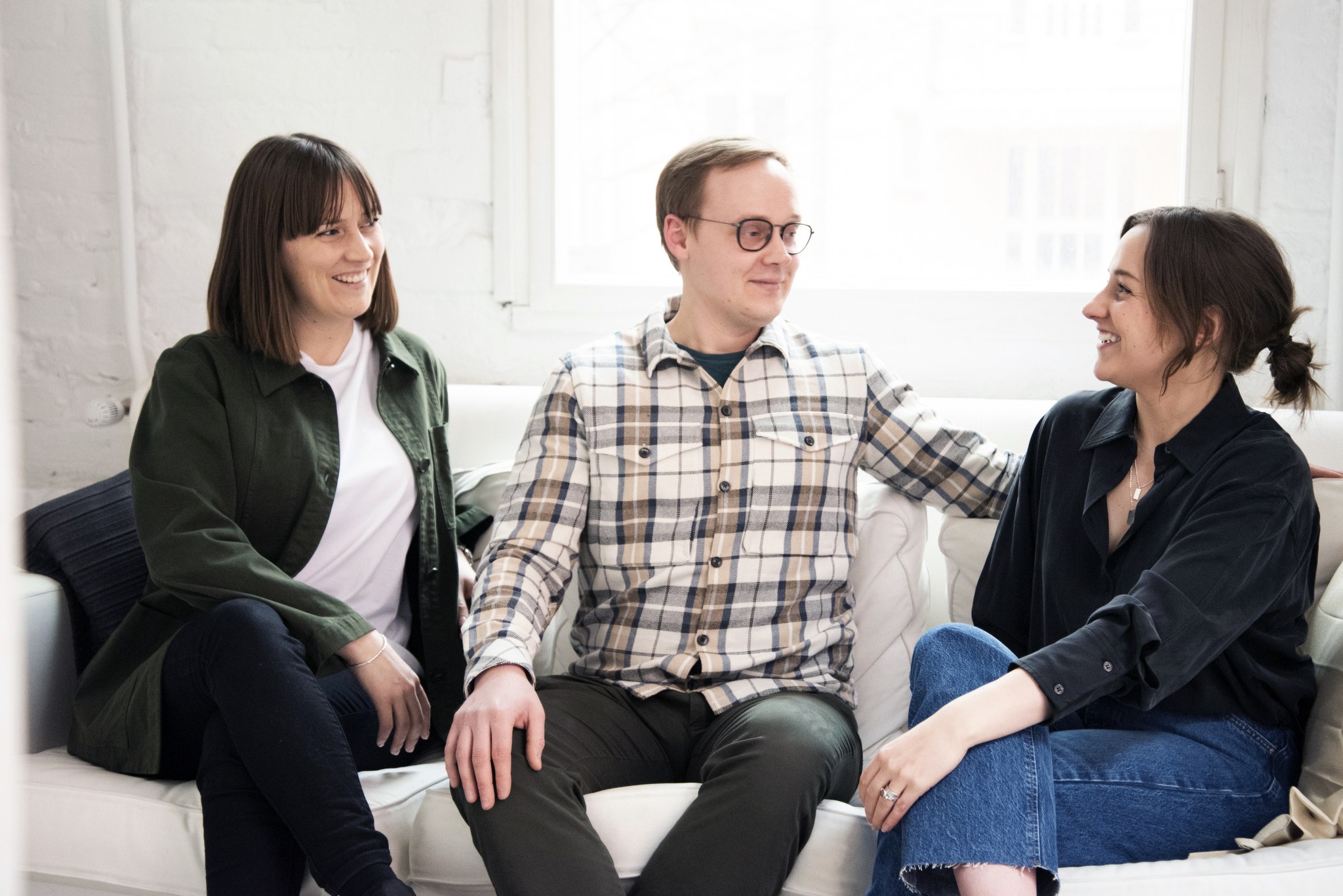 ABL-Laatat is a Finnish family-owned company. The Forsman family consists of founding members Tina and Ralf and their children Henri (Cutting Studio), Maria (Projects) and Erika (Marketing).
Professionalism, trust, joy and caring have always been in the heart of the family business. We feel that a family business is more than just a shared surname. We are a community of long-term customers, colleagues and suppliers in which the joys, successes and sorrows of everyday life are shared openly. To us, a family business means that we treat our customers like family. It is important that our clients succeed in their projects and can trust us to always do our best.
We have a strong desire to continually discover new trends. We dare to introduce products . We travel, visit international exhibitions and work closely with students to explore where the future of ceramics is headed. Our passion for ceramics is apparent in our selection of hundreds of thousands of products from over 50 suppliers. We are also known for our wide range of swimming pool, façade and large format tiles. In our cutting studio we can realize even the most demanding tailor-made projects.
We still feel that even a wide selection of products without professional service is unbeneficial – our asset is the ability to find the most fitting options from our range of products for each individual customer. We know our products and are not afraid to say if a solution is not working. We want to find common solutions and reduce our customers' workloads, not add to them.
Architects, Interior Designers, Professionals, Builders and Renovators - we are here for all of you. You are always welcome to the home of ABL-Laatat!
Did you know? The abbreviation ABL comes from the names of our three first suppliers of tiles and tiling products. It reflects our close ties and friendships – we are more than just business partners.