Kerapanel KeraShape elements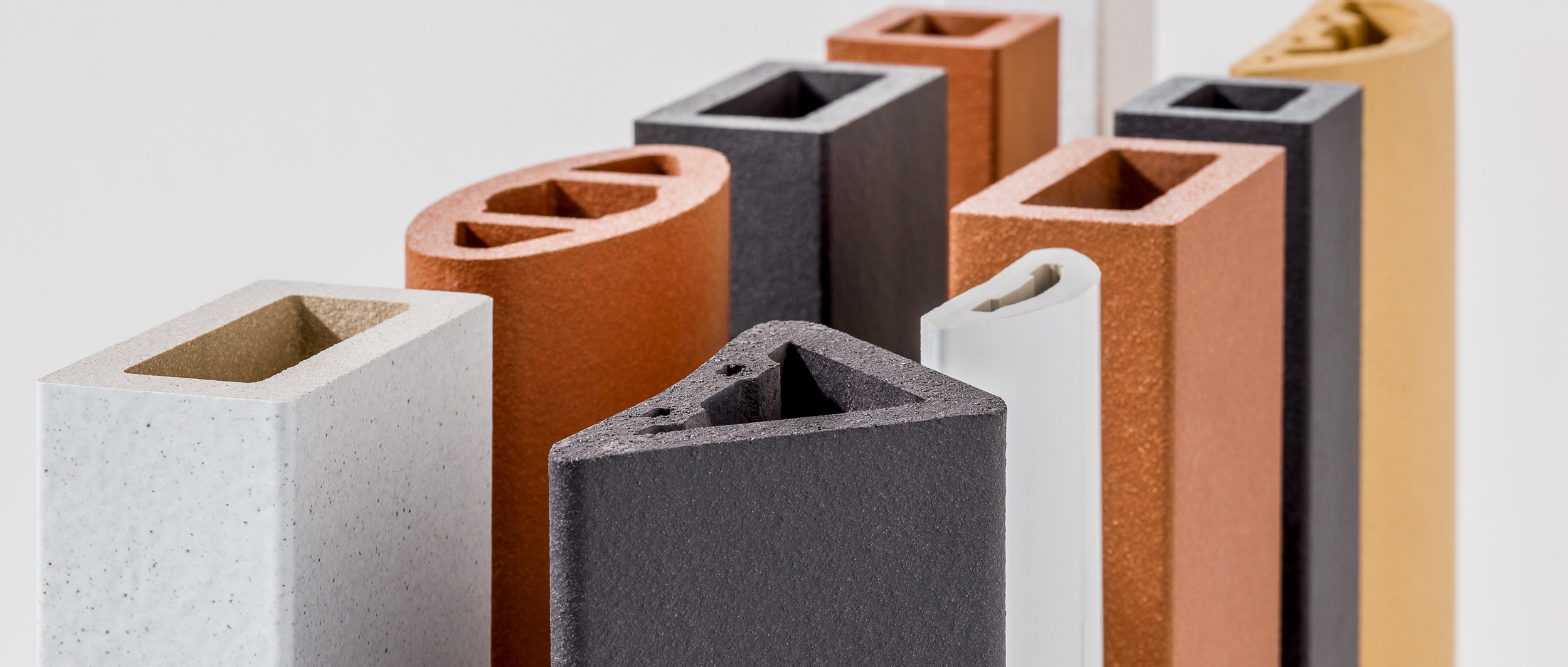 Ceramic elements give a unique and light appearance to the façade.
When designing façade cladding, use ceramic elements to make the building visually more appealing. Apply the elements over the entire façade or highlight details with the shapes and colours of your choice. You can use the standard shapes and sizes of Kerapanel elements or customise the products project-specifically.
The ceramic elements function as practical sight and sun screens. The ceramic elements require no care or maintenance and retain their stunning appearance throughout service life. Contact us for more details and ask for a quote for your project.

The solution will pay off in the long term, as it requires no maintenance. Heating and air conditioning costs are also reduced.

Customisable solutions. Ceramic elements can be used to create unique surfaces completely tailored to the project. A wide range of various shapes, sizes, and colours. Available glazed and unglazed.

Protective element. Acts as a sight screen and protects against the scorching sun while letting light through. The ceramic elements can be installed vertically or horizontally.

The material retains its colour and shape. Firing at over 1,200°C ensures that time, variations in weather conditions, and UV radiation will not wear out the ceramic tile surface. The colour and shape are not affected.
Kerapanel KeraShape elements in standard sizes 50x60mm and 60x60mm are available in lengths up to 1,800mm. Rectangular 50x100mm elements are available in lengths up to 1,500mm.
Rectangular tubes 50x60mm / 60x60mm
| | |
| --- | --- |
| Weight 50x60mm: 4.29kg/lin.m. | |
| Weight 60x60mm: 4.49kg/lin.m. | |
| Available unglazed and glazed. Lengths up to 1,800mm are available on request. | |
| | |
Rectangular tube 50x100mm
Weight: 6.84kg/

lin.m

.

Available unglazed and glazed. Lengths up to 1,500mm are available on request.
Rounded lamella 140x60mm: paino 9kg /lin.m.
Saatavana lasittamattomana.
Tilauksesta jopa 1 200 mm pituisena.
KeraShape - Tailored to your project
| | |
| --- | --- |
| In addition to these standard shaped products, the ceramic elements can be tailored project-specifically. | |
| | |
| --- | --- |
| Mounting kits are available for horizontal installation. | |
| | |
| | |
Rectangular KeraShape elements – in different lengths, colours, glazed or unglazed – can also be installed vertically. Mounting solutions are available for all standard models of rectangular ceramic elements.
Individual, project-specific instructions are available from ABL-Laatat – contact us for products tailored to your project.