Sädehoitoyksikkö - Kymenlaakson keskussairaala, Kotka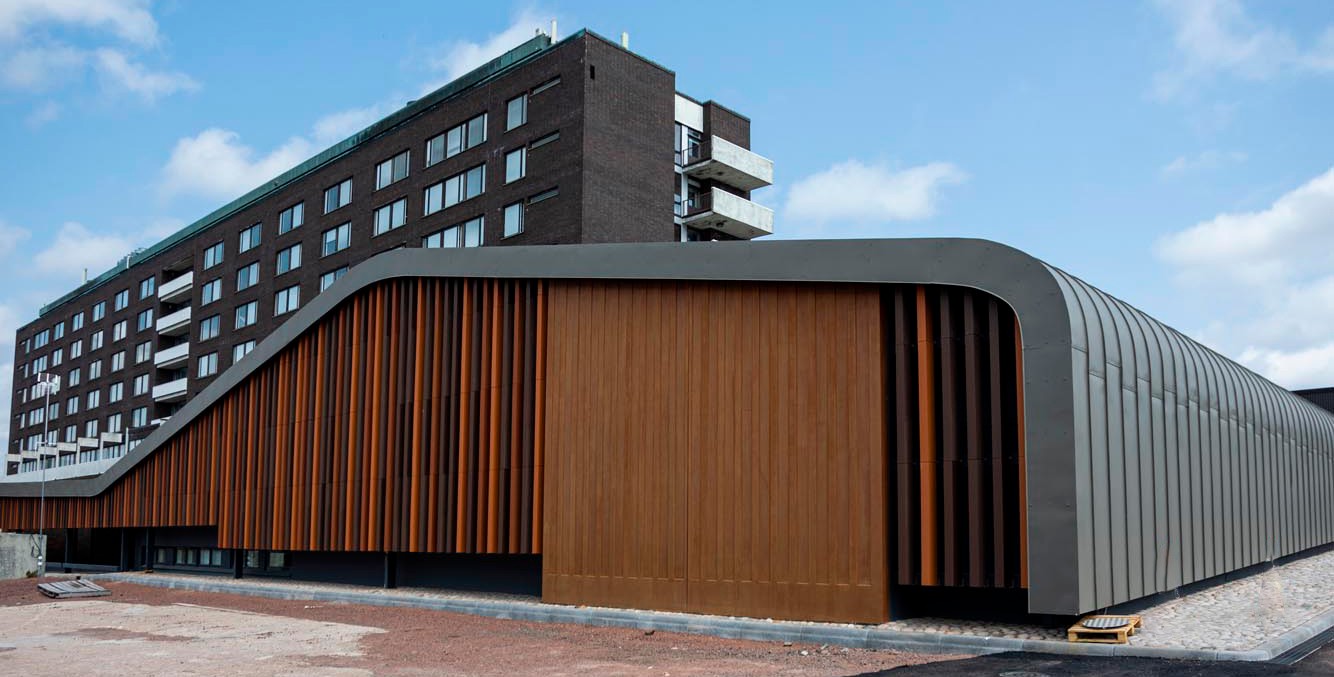 In addition to the construction of the new central hospital in Kotka, an extension of the radiotherapy unit has been made to the other side of the old central hospital. The hospital campus building Af will be completed in the fall of 2021.
The thickness of the walls of the radiotherapy unit is 1.3–2.43 meters, the plans were approved by the Radiation and Nuclear Safety Authority. Sweco Architects Oy architect Mikko Vuorenhela told Projektiuutiset that one of the inspirations for the shape of the Af building has been the rock surrounding the building.
The façade features ceramic elements in the same color palette as the old brick walls of the hospital campus.
- The curtain structure of the façade integrates the building mass and creates a play of light and shadow. The purpose of airy façade elements is to give the bunker-like building a more approachable look, Mikko Vuorenhela said in Projektiuutiset.
Ceramic facade elements