Ammattiopisto Live, Espoo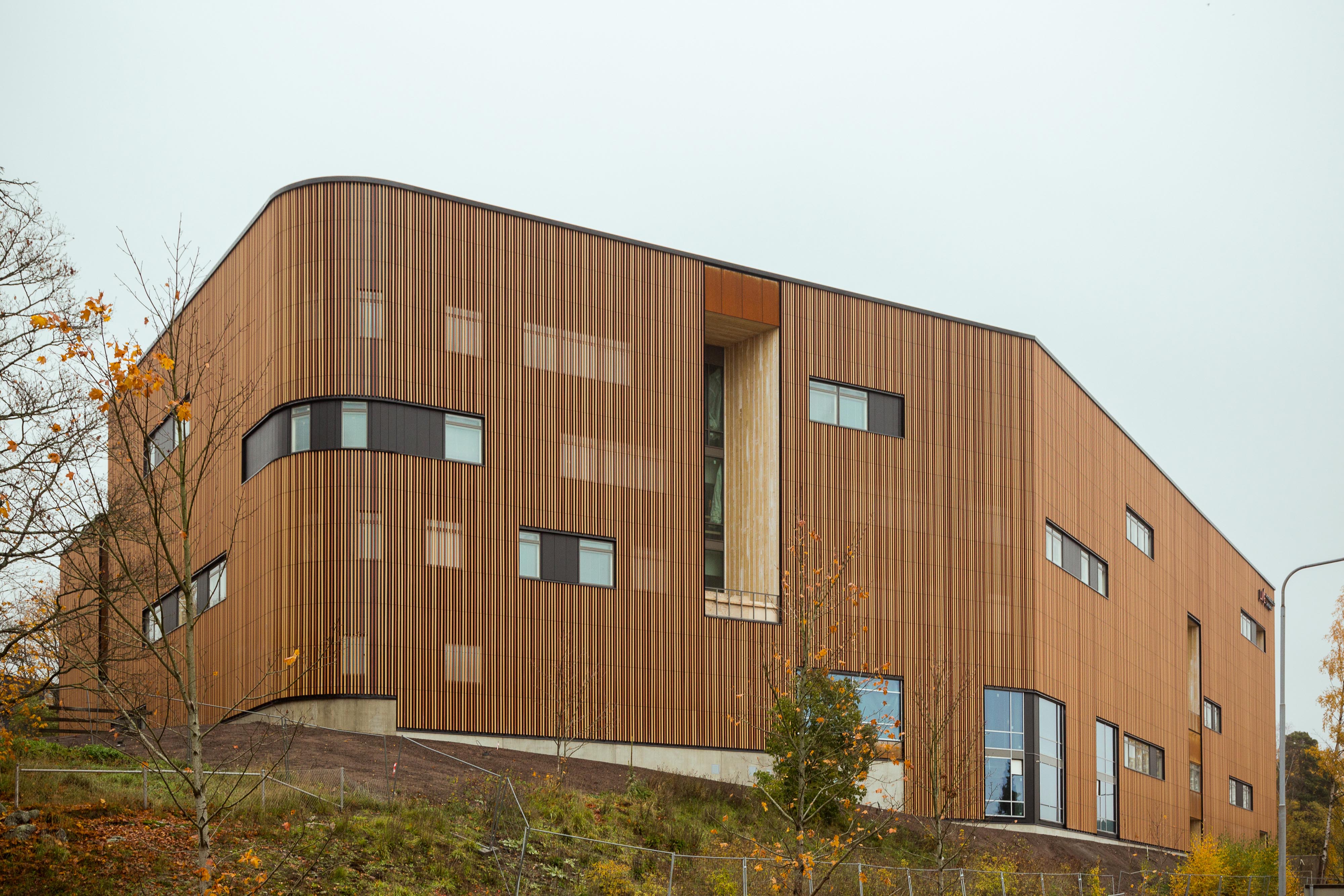 The new Vocational College Live building in Leppävaara, Espoo, creates cityscape of the area. Ceramic Kerapanel KeraShape elements create a unique facade.
About 20,000 running meters of KeraShape 50x60 rods with a length of 1277–1490 mm will be installed on the facade of the Vocational College Live. The shades of red, ocher and salmon red, which emphasize the characteristic nature of the ceramics, were selected from the Natura unglazed color palette.
Vocational College Live won the 2020 Hurraa Award from the Espoo Construction Board and the Building Control Center. The winner's selection criteria mention the area's value-enhancing architecture and interiors, which provide an encouraging and accessible learning environment for special needs students.
Kerapanel KeraShape elements