Lumitiikeri, Tuusula Housing Fair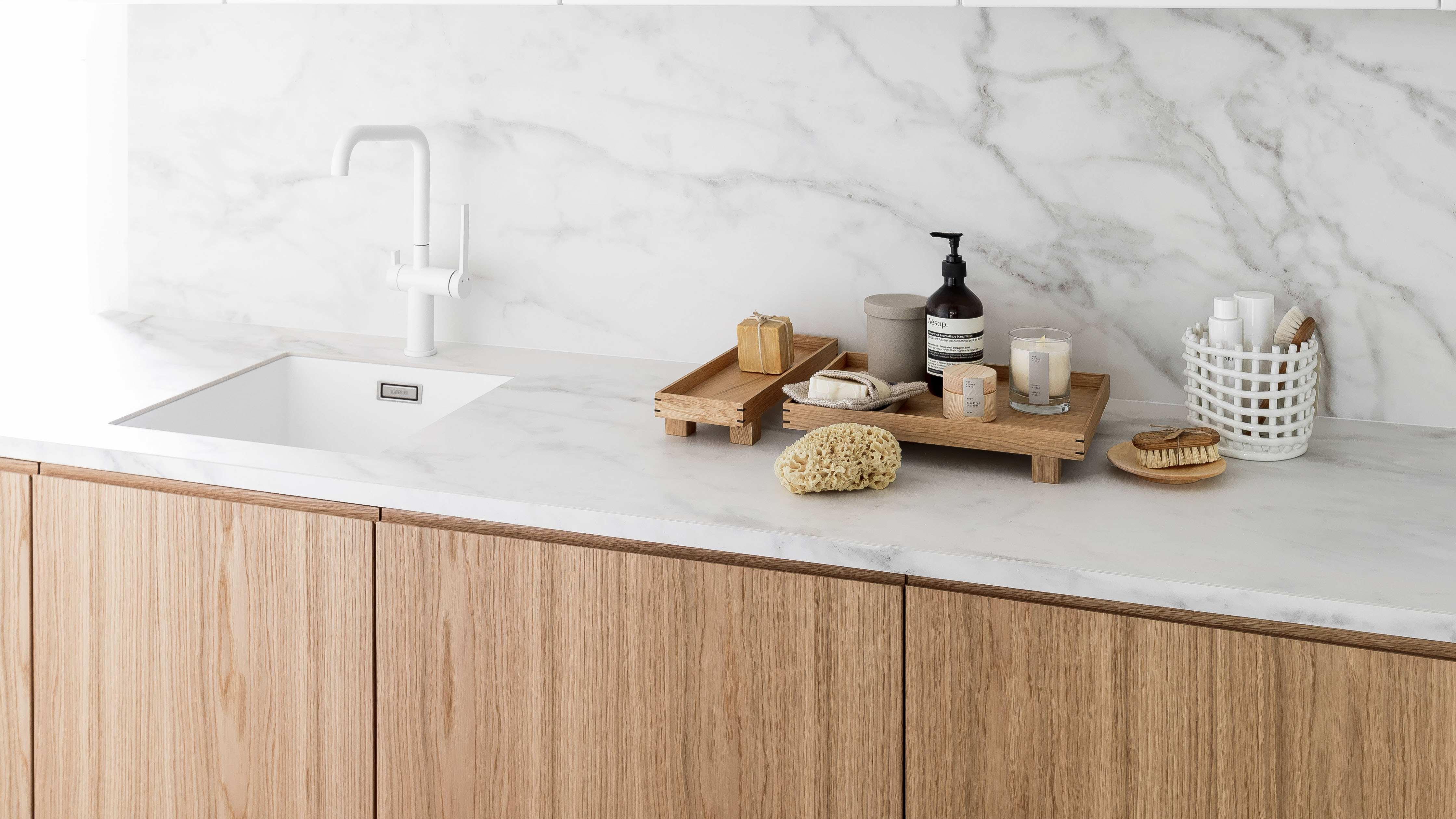 The HEVI stone house Lumitiikeri, built for the Tuusula Housing Fair 2020, is a light, modern stone house. ABL-Laatat Exalt of Cerim Magic White slabs was chosen for its surfaces: ceramic countertop, bathroom and floors.
The project was also seen in Huvila & Huussi Housing Fair tv-show on Nelonen channel.
Ceramic countertops and surfaces