Lähipalvelukeskus Hertsi, Helsinki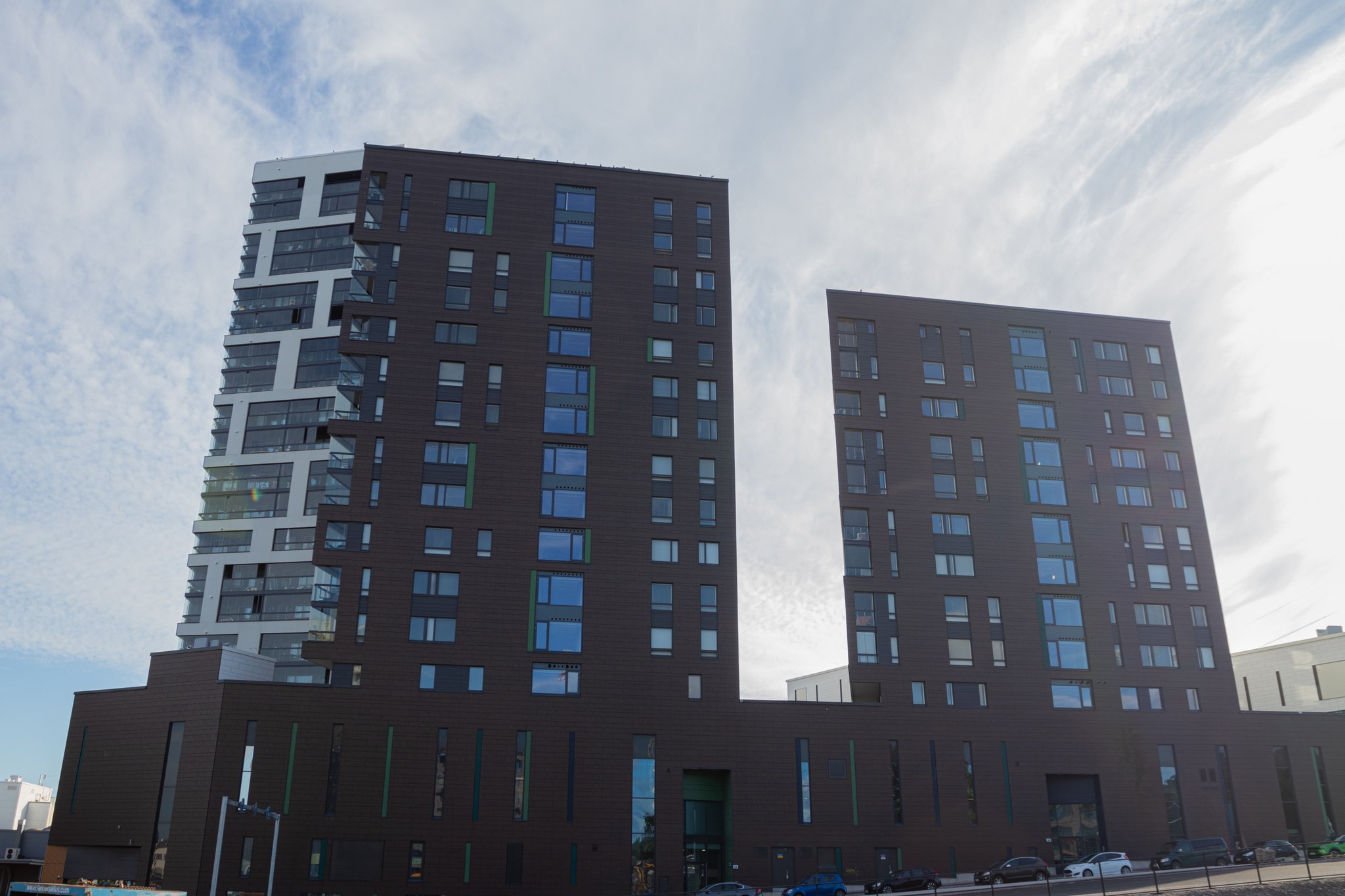 Service center Hertsi combines retail, services and serviced housing.
The glazed ceramic façade planks of Hertsi, which is located at Herttoniemi – district of brick façades – have a vibrant special color. Fhe façade ceramics were tailored to suit the environment and cityscape of Herttoniemi.
The KeraTwin K20 façade system is from ABL-Laatat, more than 10,000 m2 of facade panels. The area of ​​the local service center is 60,000 brm². KeraTwin K20 120x20/30/40cm special color black rust.
The building complex was completed in 2020.
Taustatuulettuva julkisivuratkaisu: KeraTwin K20