Bookstore Cafe Otava, Helsinki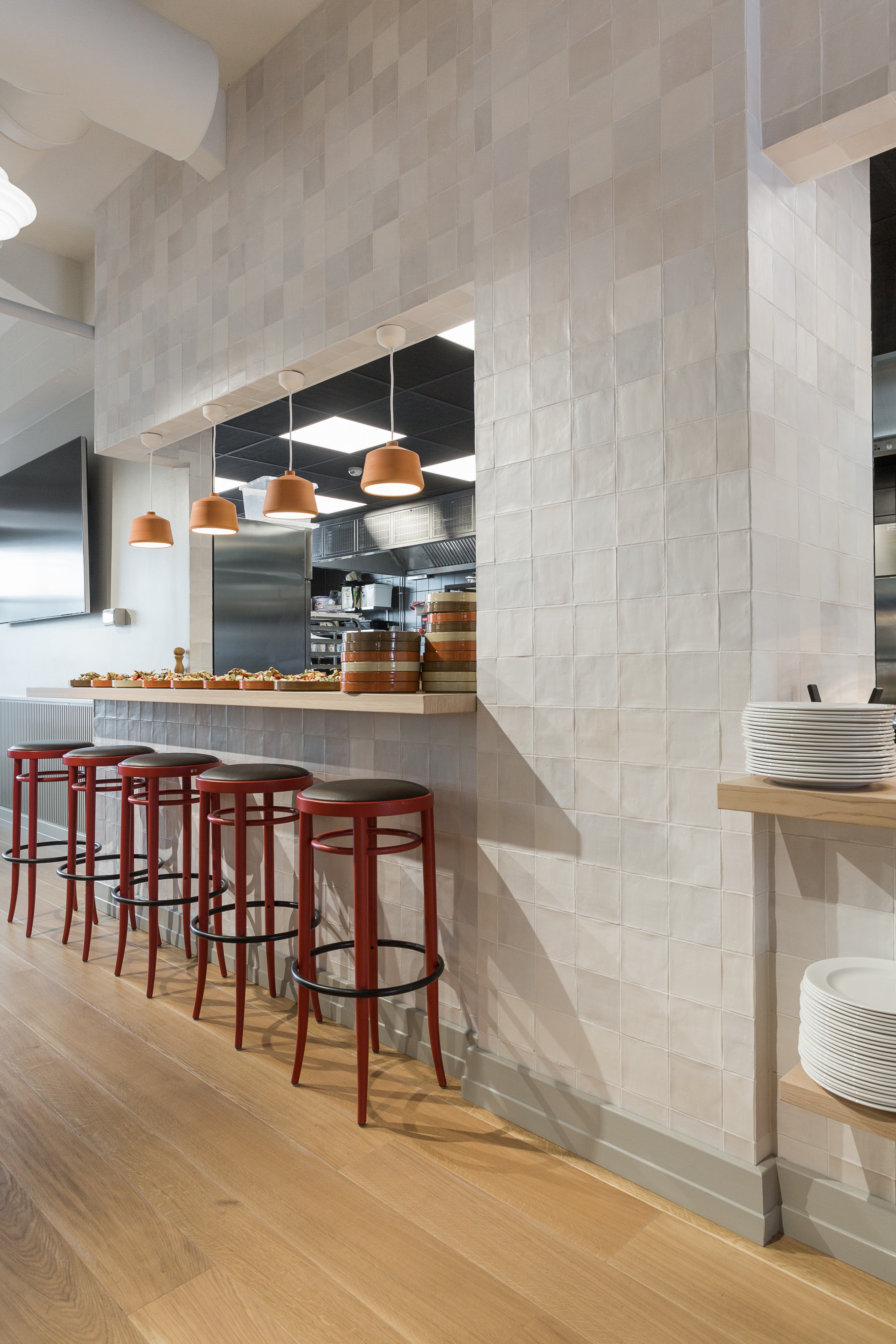 Next to the Otava bookstore is a small and cozy café, Kirjakahvila Otava. Interior design by Eskola Interio, products from ABL-Laatat. The square floor of the café is Etruria Hex Perla and Grigio R10 B Square 15x15cm. The cafe's turquoise mosaic wall is a Ston Enamel glass mosaic, available in a number of different shade mixes. Natural stone countertops for cafe tables Thala Gray Honed.
Also the tiles of the Otava staff restaurant and the magnificent mosaic wall from ABL-Laatat. Otava staff restaurant's wall: white matt square tile WOW Mestizaje Zellige 12,5x12,5cm. Public toilets, mosaic Ancient Mix 2.5x2.5cm black Matt and 5x10cm Graphite Matt.