Helsinginkatu Swimming Pool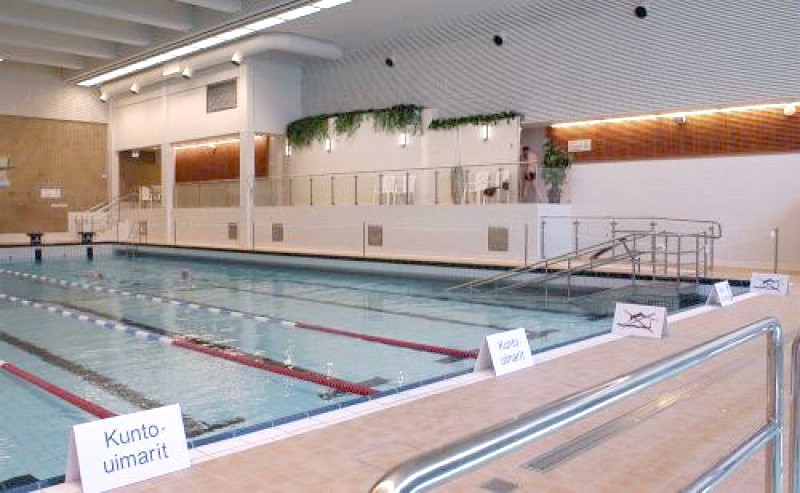 Helsingin Urheilutalo at Helsinginkatu 25 was renovated between 2001-2004. The tiles for the swimming pool were selected from the Agrob Buchtal range after careful consideration and pre-testing.
A total of 5,000, up to 7,000 swimmers visit Helsinki's swimming pools every day
Pool areas, sauna and shower facilities are cleaned daily with pressure washers
In swimming pools, the water changes completely every six hours. Water is constantly in motion and this flow 'grinds' surfaces
The floors of the saunas in the swimming pool are ceramic: the temperature in the steam rooms never drops below + 40 ºC and the relative humidity of the air in the steam rooms is constantly 70-90%.