Metosin office, Tampere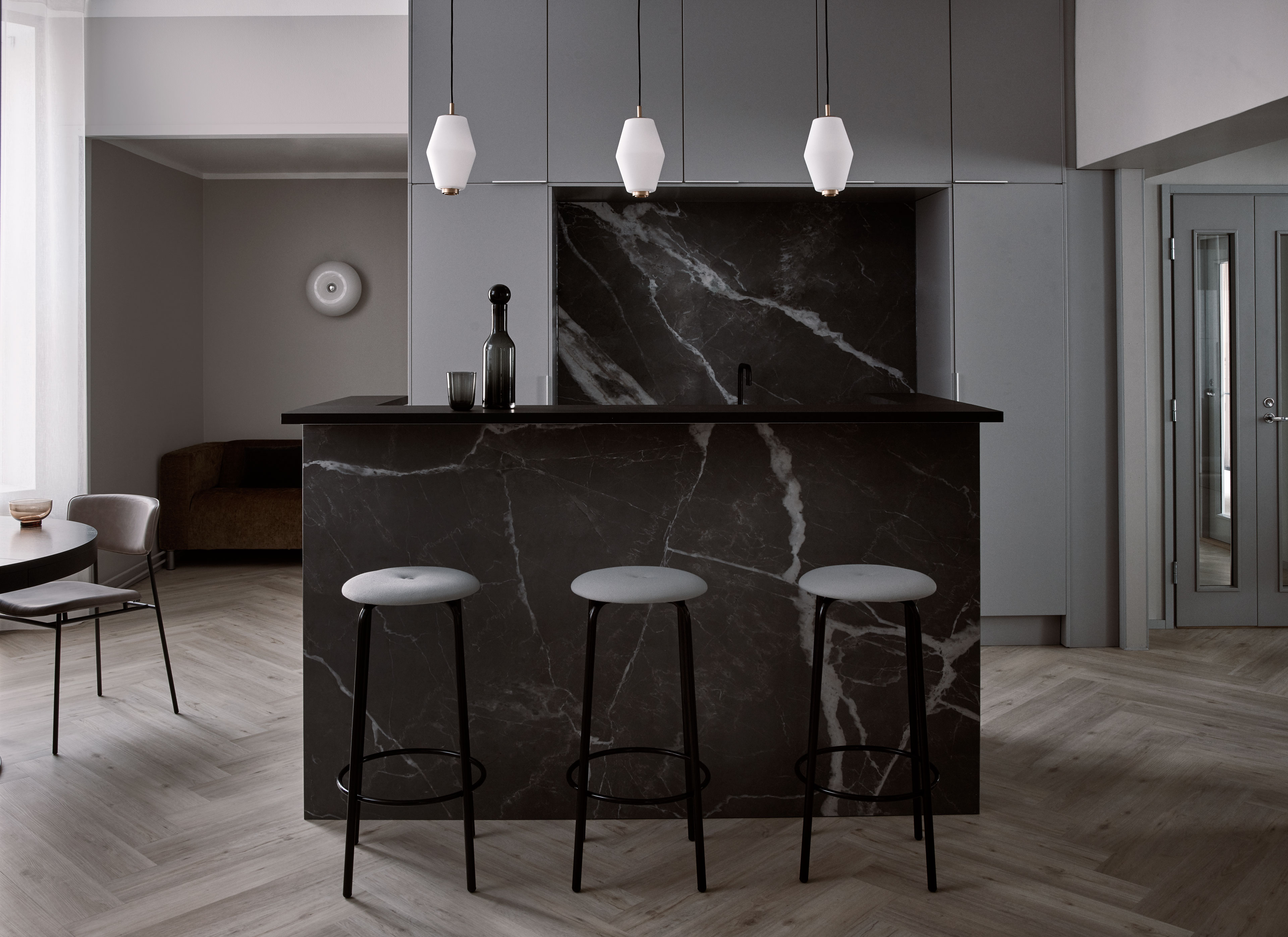 – The kitchen is the first thing you see when you enter Metosin's office, so we wanted it to be representative and stylish. That's why we chose a really large format tile for the kitchen island and intermediate space, and we actually made surface to be the eyecatch, says Laura Räihä, the interior architect and chief designer of the project.
The customer wanted an open consept kitchen that is easy to access, a homely gathering place for the entire work community, next to which the company can also organize various large events and celebrations. Easy access to the kitchen from many directions was also the client's wish and by the kitchen island it is convenient to grab quick espressos or offer coffees in that space to customers.
– The space was not a rigid office-like entity, but a stylish, warm dark-speaking and homely one. A suitable large format tile was found from the ABL-Laatat collections. The kitchen can be seen in many directions in the office, however, it was not wanted to look too much like a kitchen with small tiles, but in terms of the overall layout plan, also because a large format tile was a clear choice.
What kind of experience does an interior designer have with ABL-Laatat large format ceramic tile and ABL ceramic countertops?
– As a material, the large format tile is easy to clean, it is also durable and stylish. The short delivery time in this stock product was also a plus, of course the processing takes its own time, but the delivery time was still relatively short, Räihä says.
– The customer has been very satisfied with the end result and the look.
Design Lead, Interior Architect Laura Räihä and assistant designer Katariina Laakso
IT company Metosin Kitchen Island and intermediate space: large format tile ABL-Laatat Calacatta Black Smooth