Solo Sokos Hotel Turun Seurahuone, Turku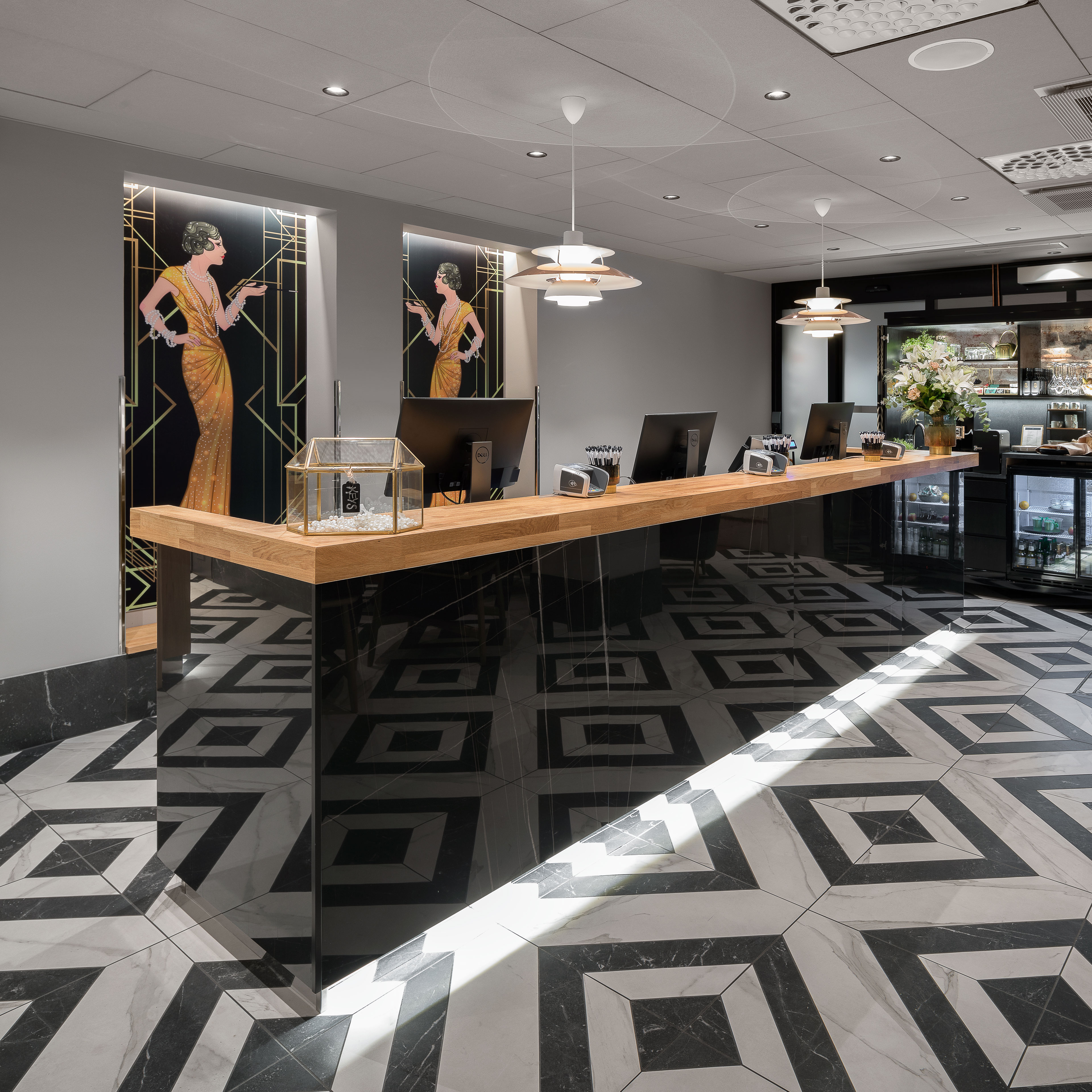 The historic Turku Hotel Seurahuone underwent an extensive renovation. The reform respects the spirit of 1920s architecture.

Designed by Erik Bryggman and Ilmari Ahonen, Hotel Seurahuone was completed in 1928. The most recent, recently completed renovation of the hotel respects the original 1920s architecture. The renovated hotel opened to the public in early 2019. The club room is owned by Turun Osuuskauppa.
The biggest space changes were made in the reception and restaurants. With the renovation, the hotel reception was changed from Eerikinkatu to Humalistonkatu. Now the entrance hall, lounge groups and Gunnar Restaurant are a cohesive spacious space. Roma Righe Statuario Grafite Matt 60x60RT marble tile was chosen for their floor. Interior design by Puroplan.