Rokkipolvi, Oulu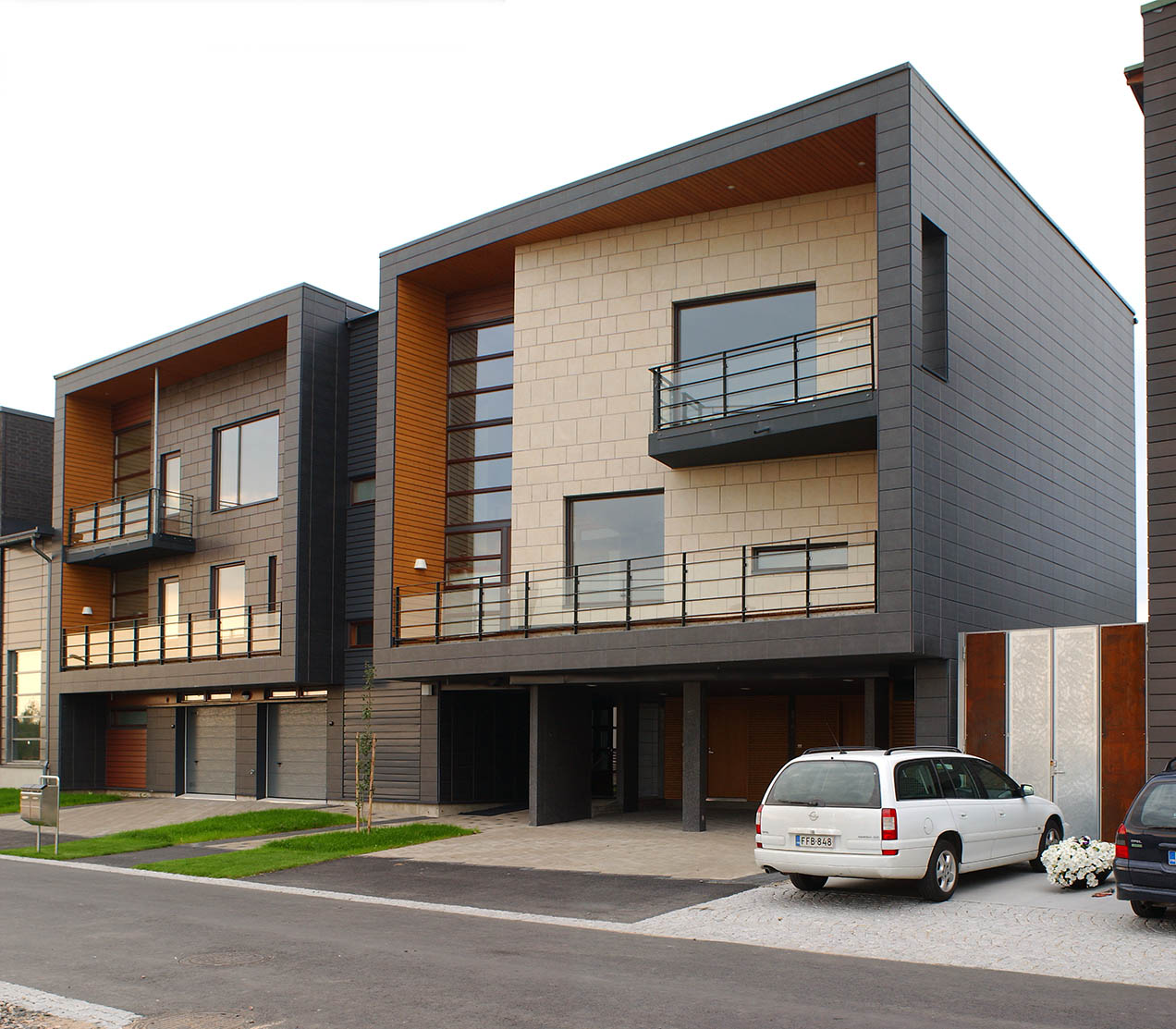 One of the most interesting destinations at the Oulu Housing Fair 2005 was the four-apartment company, As. Oy Rokkipolvi. Concept combines individual, high-quality housing and open-minded community. Designed by architects Paavo Karjalainen and Jussi Tervaoja from Oulu.
The personal handprint of the designers can be seen on the facades of the houses, which are made of ceramic tile. The KeraTwin façade tile, which resembles natural stone, withstands the stress of a very harsh climate, the back-ventilated façade system prevents moisture from condensing on the house's structures, the structure breathes and the house stays healthy. Hytect®-finished facade tiles are care free and need very little maintenance.
Until now, ceramic facades have been considered mainly suitable for apartment buildings and commercial buildings, but Rokkipolvi shows that KeraTwin is also a stylish and functional choice for a detached house.
Facade and interior tiles supplied by ABL-Laatat.