Restaurant Alice Italian, Helsinki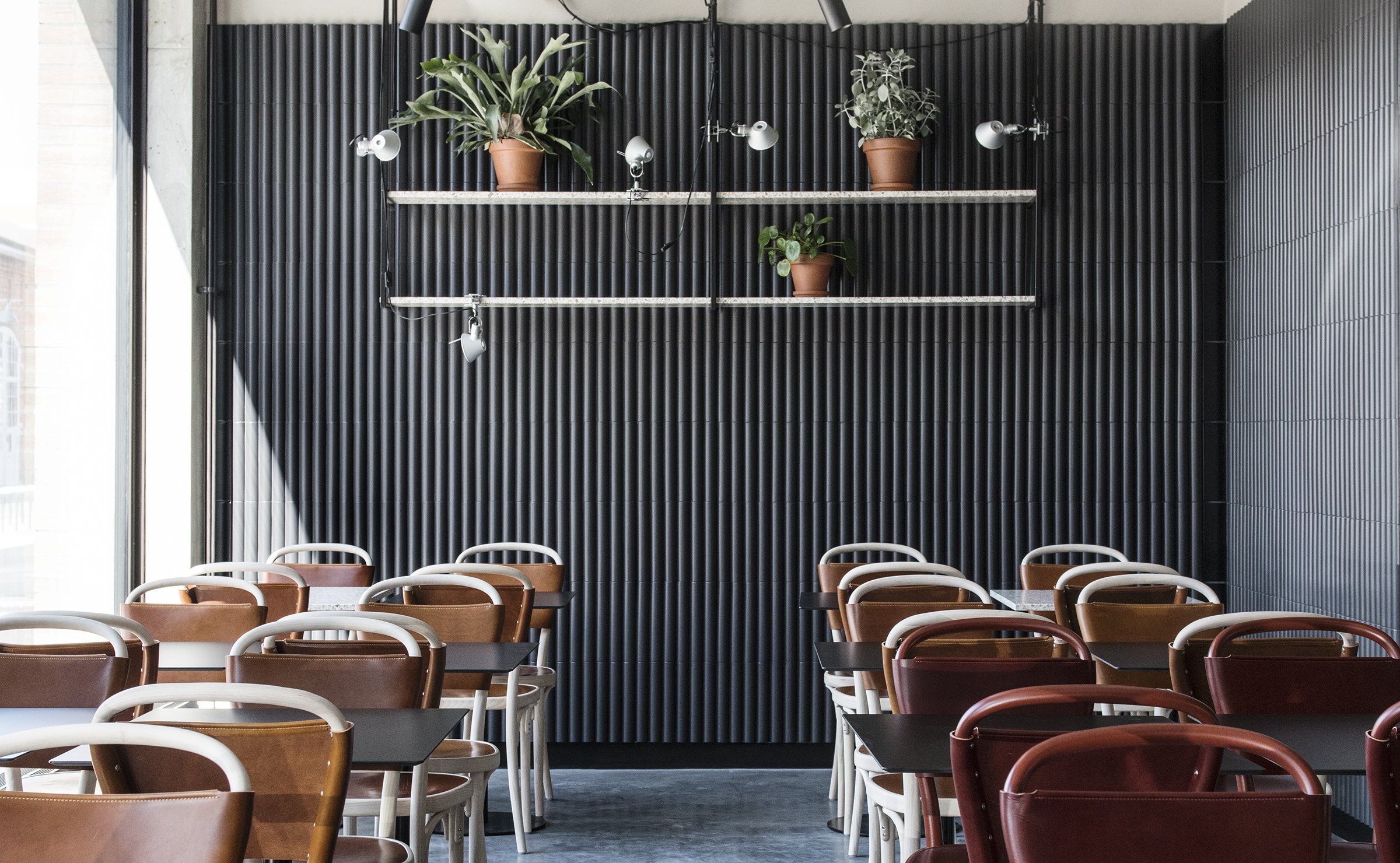 Alice Italian serves breakfast, dinner and everything in between at Helsinki Vallila Konepaja. The restaurant's ceramic tiles, 3D shaped wall tiles and table tops made of natural stone are all from ABL Tiles. Design: Salla Kantokorpi.
3D tiles on the walls on the restaurant walls: Dynamic Arch Dark 15x30cm and Dynamic Arch Grizzly 15x30cm. Shape on the back wall of the kitchen: Craft Benit-Blue 6,2x25cm. Restaurant table tops made by ABL Cut Studio: Terrazzo Marmi Scala 20mm 60x70cm.