Maria 01 lounge and sauna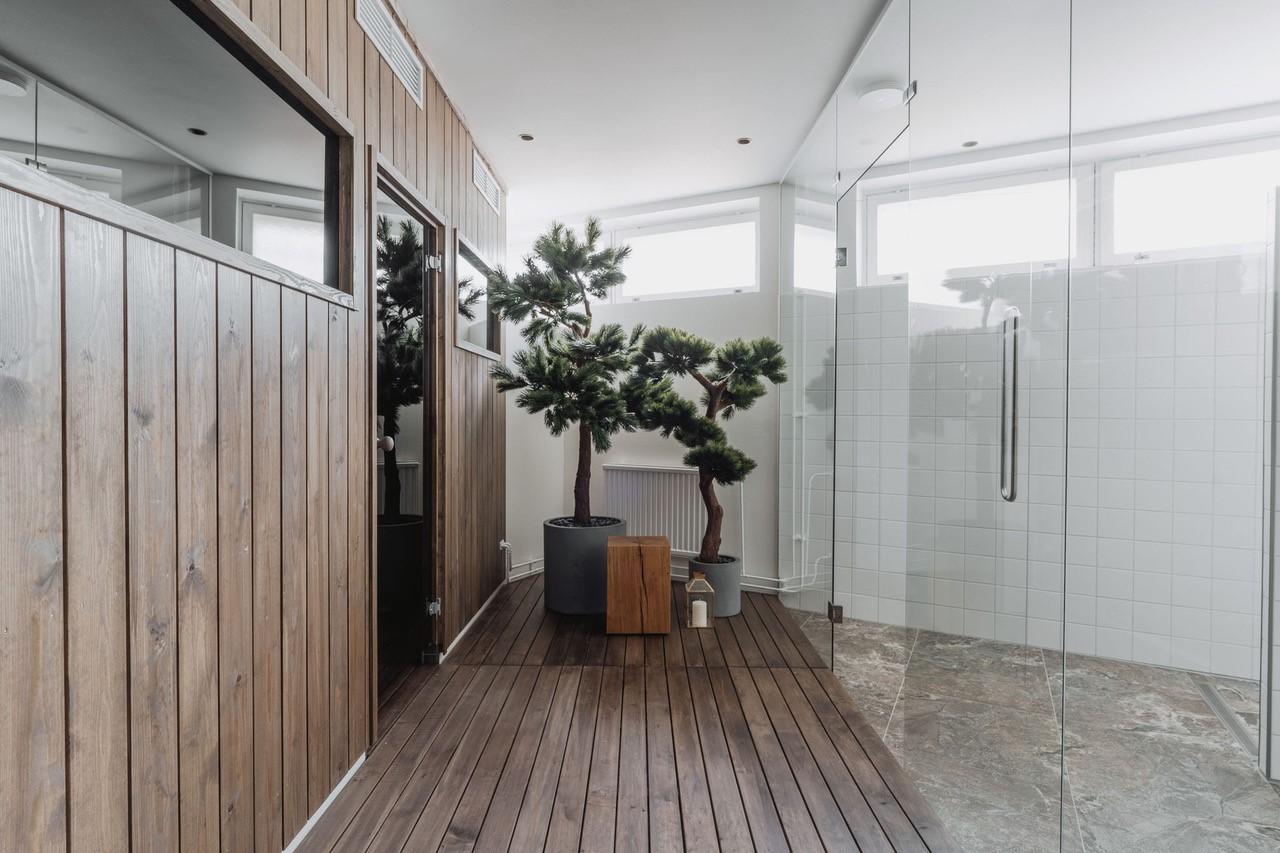 Maria 01 campus is located in the old Mariansairaala facilities in Töölö Helsinki. Design project was focused on creating lounge space and sauna.
Designer Mikaela Fors wanted to bring Finnish Lapland to French Alps – the result is a talented combination of luxurious furniture, reindeerskins and pine tree.
Shower room floor tile is Onyx & More Golden Porphyry which has a lovely, stone like structure. Wall tiles remind of building history, they are basic ABL White Line 15x15cm tiles from ABL-Laatat in stock collection.