Ceramic countertop novelties 2023 - discontinued stock products -40% of price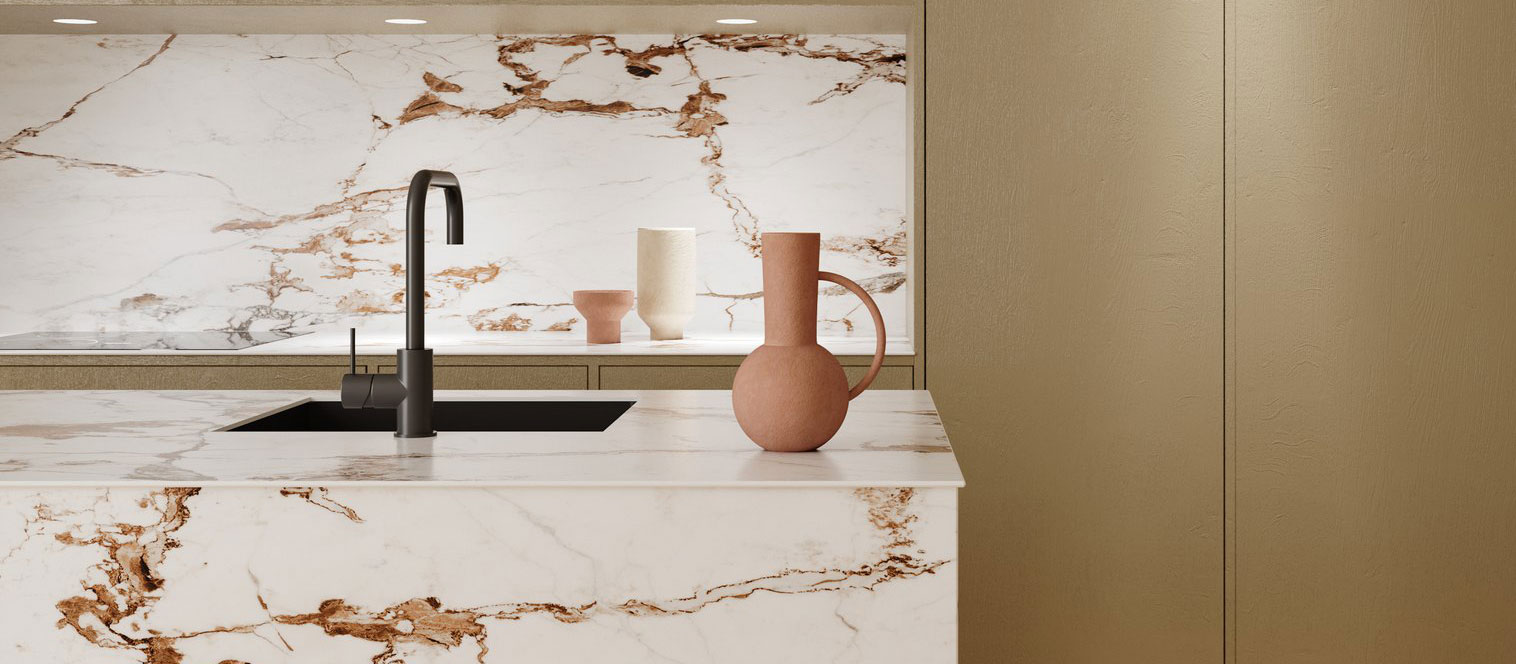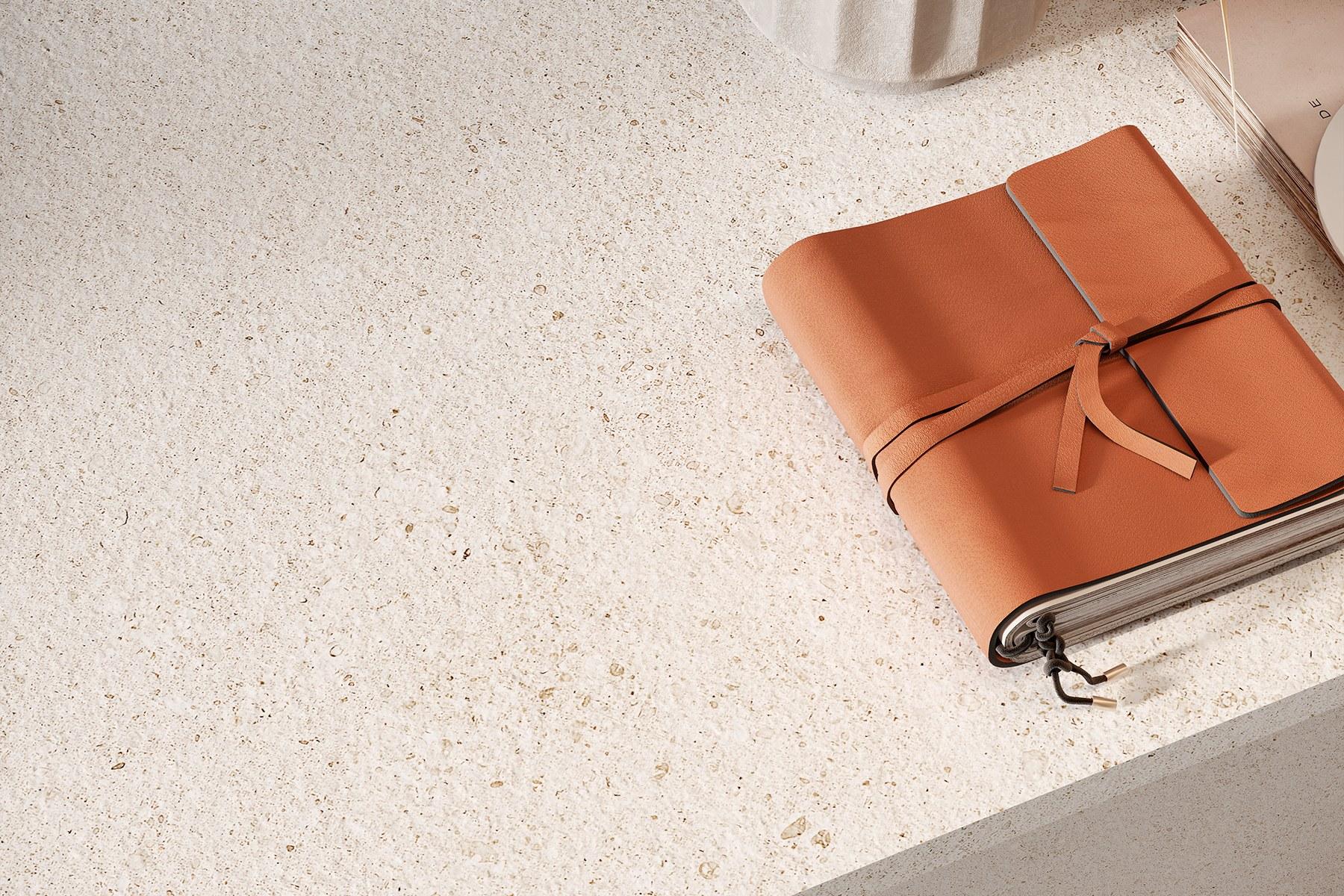 Here's one of our beautiful novelties, ABL Masai. Light stone pattern slab with soft texture and bush-hammered finish.
Lime stone pattern slabs ABL Geo Light and Geo Dark. Long travertine marble veins and warm tones give them a noticable look.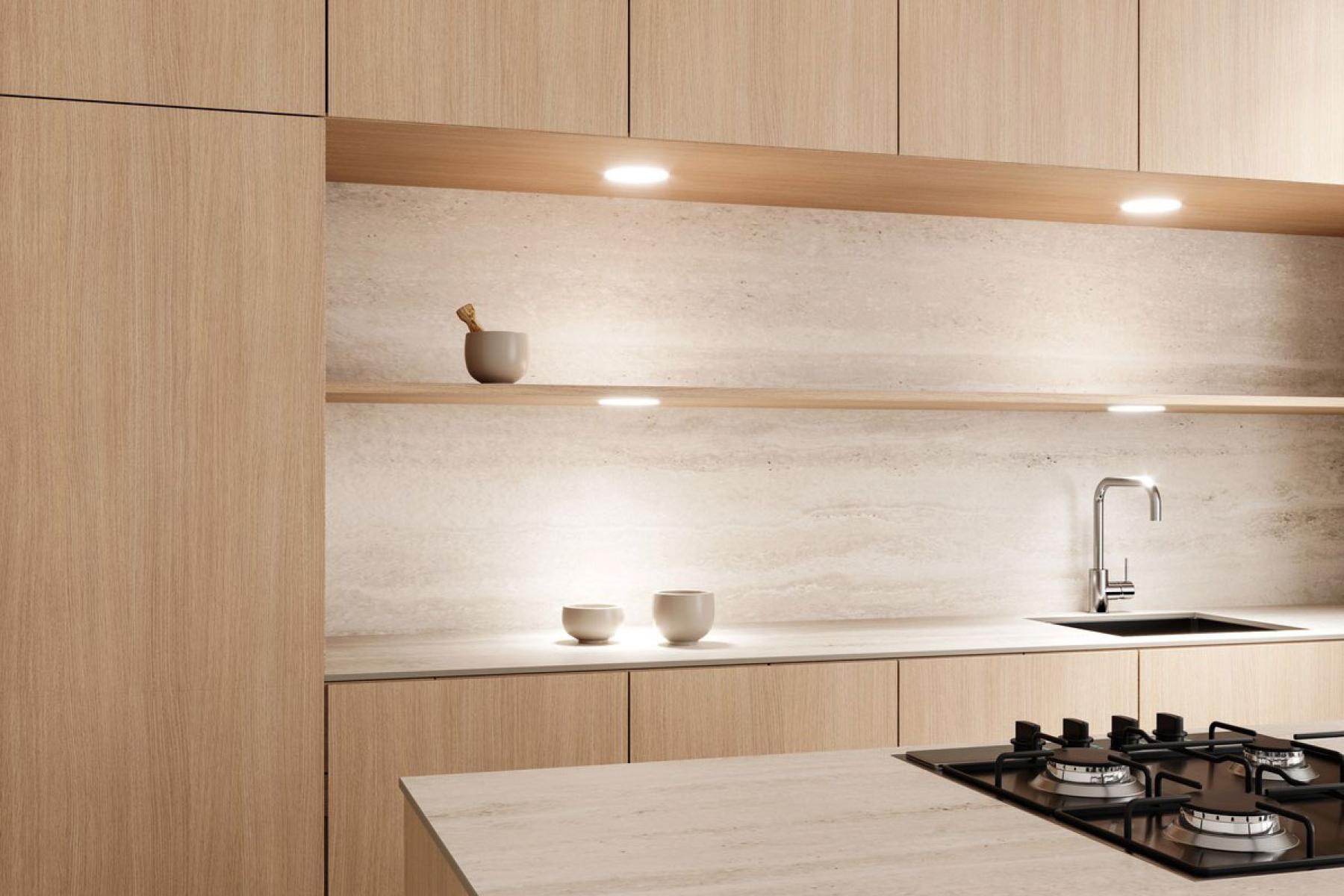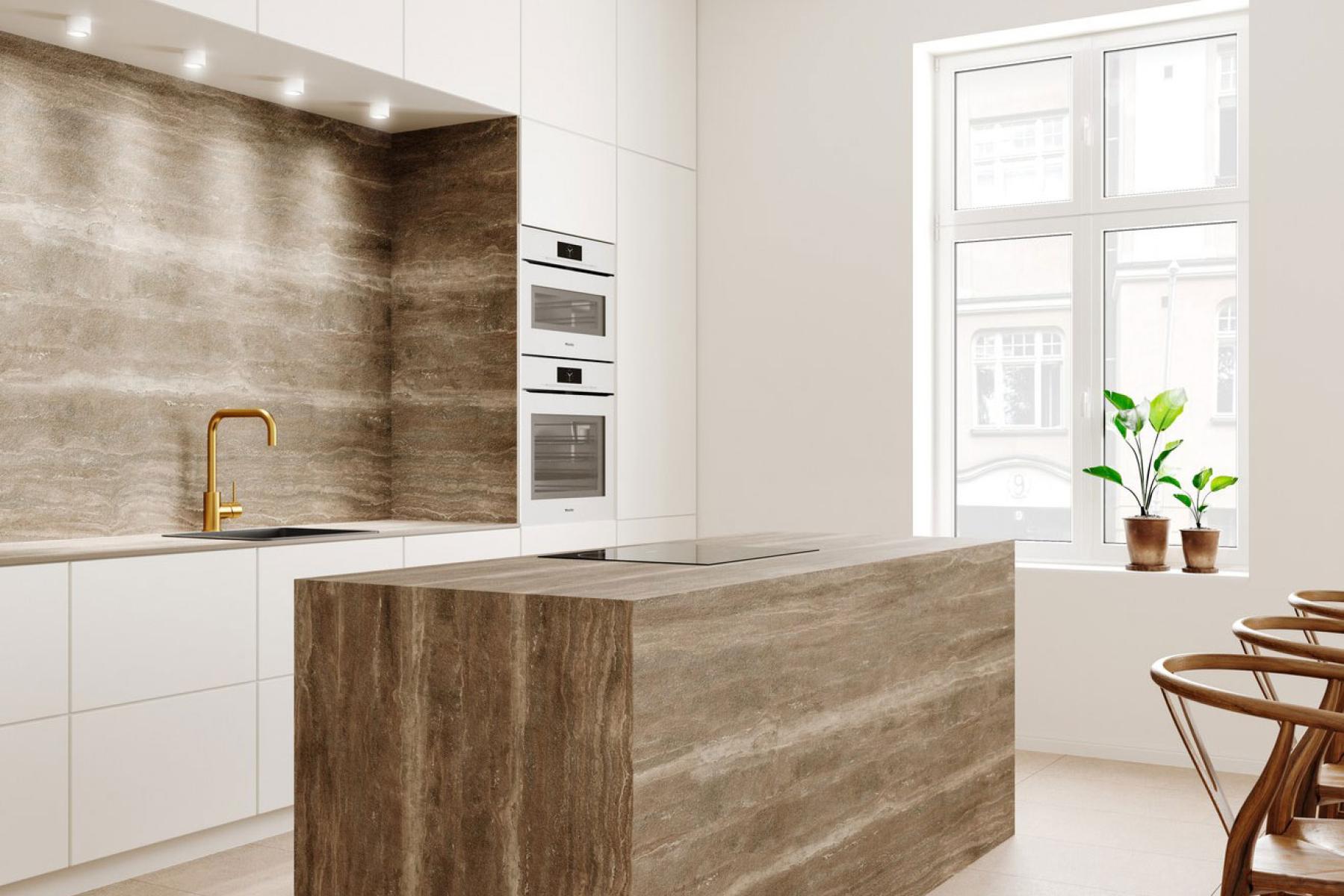 Brown is the new black! ABL Dark Umbra and ABL Onsen are our dark brown novelties. Beautiful brown slabs make a nice addition to our grey, white and black color chart.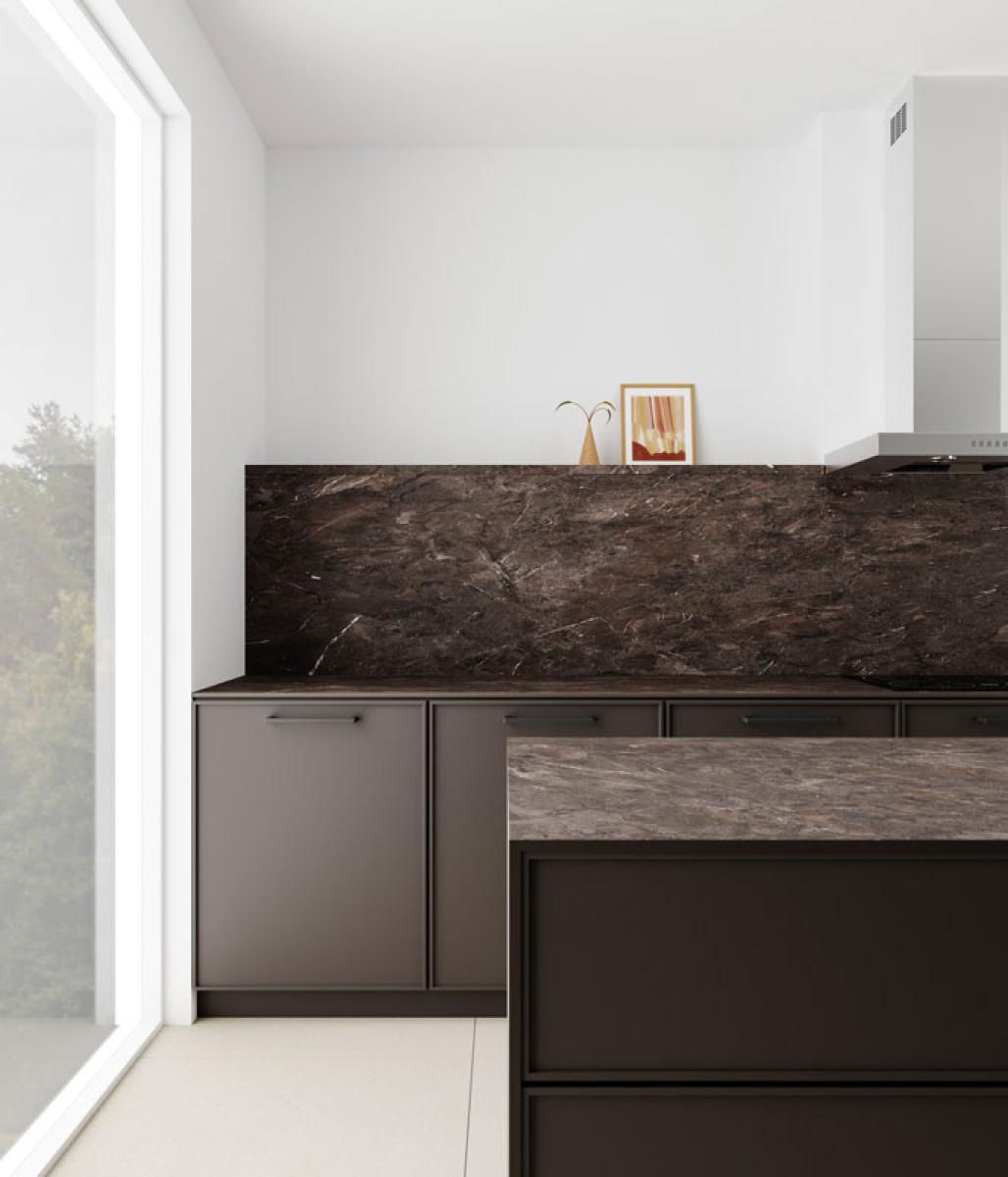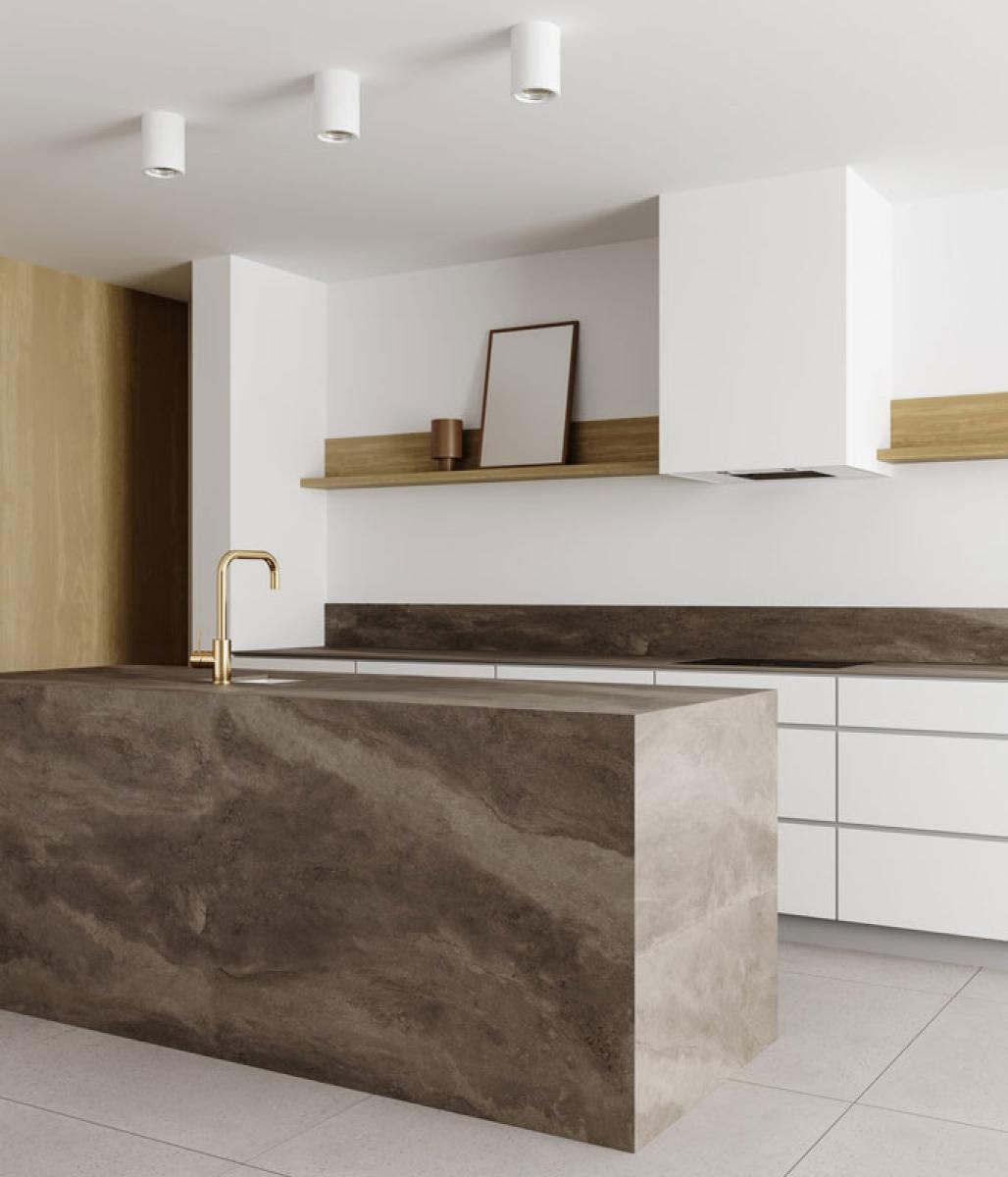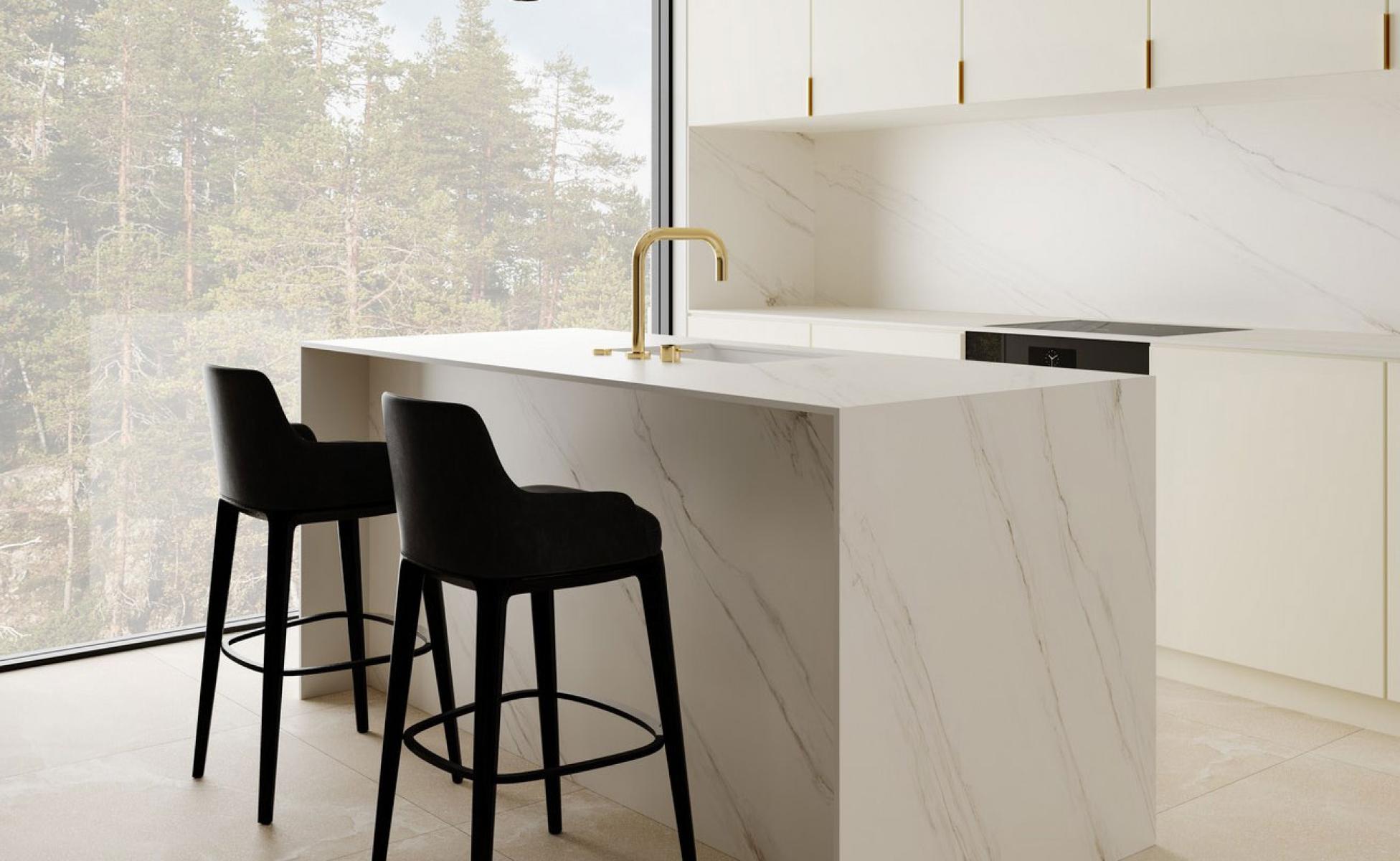 White marble's a classic – our 2023 novelty is ABL Fine Marble, with beautiful light veins.
Check out the whole ceramic slab range in our beautiful ABL Tile Shop. We're here to help you find the perfect tiles and ceramic slabs for your project. You're warmly welcome!
Why choose a ceramic ABL Countertop?

DOMESTIC. Our ceramic worktops are designed and manufactured in Finland, so you support Finnish work. We deliver worktops all over Finland.

DURABLE Ceramics are fired at 1250°C, which means that the material withstands temperature variations, stress, cutting, and machining. High breaking strength. The surface is tight, hygienic, and easy to clean. You only need water and a mild cleaning agent. No need for maintenance treatments. Water absorption only 0.5%.

NATURAL Absolutely pure natural material made of clay, quartz and feldspar – because of this, minor deviations in material colours and surfaces are possible. This can be noted, for example, in worktop and backsplash combinations, where 6mm and 12mm thick tiles are from different production batches and there may be shade differences between the batches.
–40% of these colors as long as there's products available ABL Warm White 12mm
12/2022: 587 €/m2 alv 0%
03/2023: 352 €/m2 alv 0%

ABL Warm White 6mm
12/2022: 270 €/m2 alv 0%
03/2023: 622 €/m2 alv 0%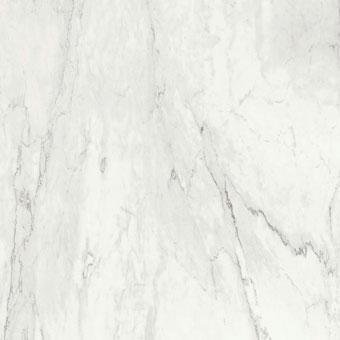 ABL Calacatta 12mm
12/2022 667 €/m2 alv 0%
03/2023 400 €/m2 alv 0%

ABL Calacatta 6mm
12/2022 351 €/m2 alv 0%
03/2023 211 €/m2 alv 0%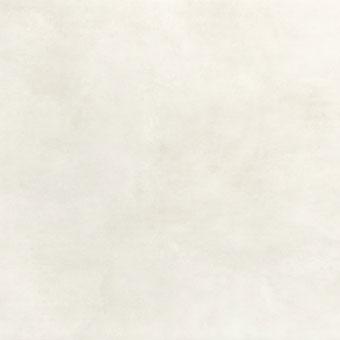 ABL Warm Chalk 12mm
12/2022 270 €/m2 alv 0%
03/2023 162 €/m2 alv 0%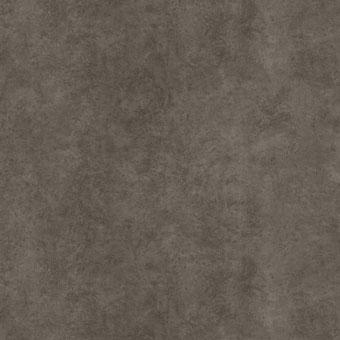 ABL Warm Clay 12mm
12/2022 518 €/m2 alv 0%
03/2023 311 €/m2 alv 0%
ABL Pietra 12mm
12/2022 667 €/m2 alv 0%
03/2023 400 €/m2 alv 0%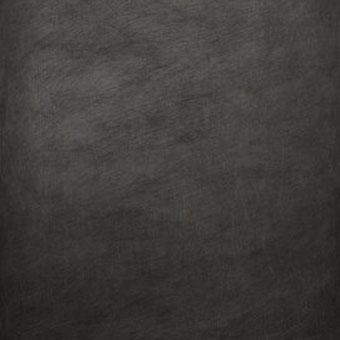 ABL Scratch Black 12mm
12/2022 667 €/m2 alv 0%
03/2023 400 €/m2 alv 0%

ABL FL Black 12mm
12/2022 587 €/m2 alv 0%
03/2023 352,2 €/m2 alv 0%

ABL FL Black 6mm
12/2022 270 €/m2 alv 0%
03/2023 162 €/m2 alv 0%